HubSpot Marketing Agency Partner
Powerful Tools. Proven Partners.
Leverage the powerful suit of tools that HubSpot offers to grow your business.
An Agency HubSpot Partner
HubSpot is a robust software with high-powered features that help you scale your business. From inbound marketing to sales and customer service, the HubSpot platform gives you all the tools needed to grow traffic, increase conversions, automate tasks, and provide a better, more cohesive customer experience.
Contact us to learn how we can help you optimize your marketing and sales initiatives while improving customer management and retention to grow your business.
How 2100 Digital Can Help
We're a certified HubSpot Solutions Partner that can help you scale your business with this platform.
Marketing Hub

Expand your reach and increase your traffic with Marketing Hub. This marketing automation platform equips you with unique tools to scale your most effective marketing campaigns and reach qualified customers.
Sales Hub

Streamline your sales and manage customers with the all-in-one Sales Hub. As a comprehensive CRM with unique capabilities to help you automate and organize your contacts, this tool can help you close more deals.
Service Hub

Improve retention and delight customers with the Service Hub. This hub helps you engage with your customers and deliver a positive experience all in an effort to deepen the customer relationship.
CMS Hub

Build and manage an optimized website with the CMS Hub. This flexible content management system gives you everything you need to develop an exceptional digital presence that converts more users.
HubSpot Onboarding Services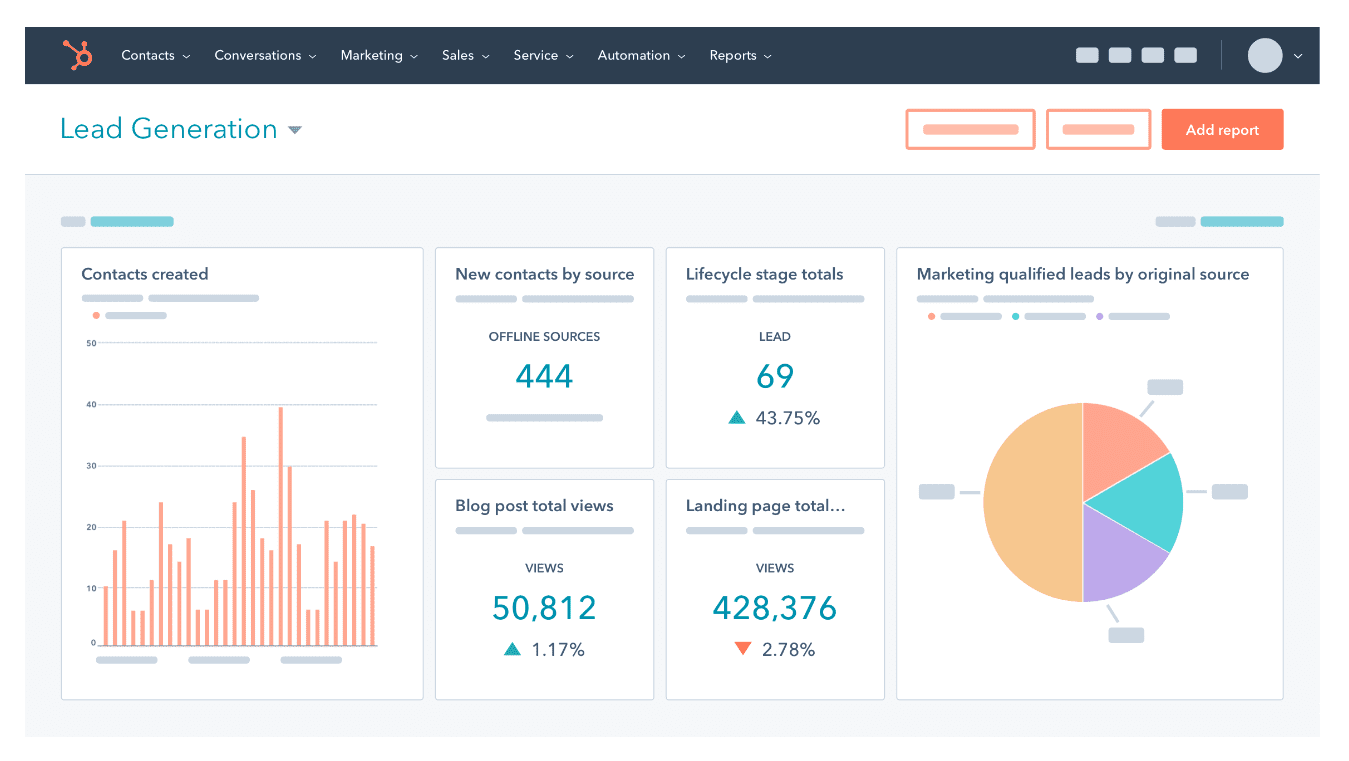 Guided HubSpot Implementation
Working with 2100 Digital on your HubSpot onboarding ensures that you both understand how to get the most value from the tools and have them set up and ready to use.
We'll create a customized onboarding package for you based on:
Your highest priority sales and marketing goals
The structure of your company
The HubSpot products you've purchased
Your current technology stack, and how it integrates with HubSpot
The 2100 Digital Approach To HubSpot
We believe that you can unlock new growth opportunities when we help you master the powerful automation tools that HubSpot offers. That's why we'll work with you to integrate your business ops—including marketing, sales, customer management, and more—into the all-in-one solution that HubSpot offers.
Contact our experienced team today to kickstart business growth, shorten the time to close, and automate your business operations.